Associate Agent to Guido Scatizzi
Overview
BresicWhitney is Australia's leading lifestyle property group. We activate and embrace change within our industry, transforming the contemporary real estate experience. In four key locations, we service the new wave of Sydney resident.
Sydney is always shifting culturally. Our lifestyles are based on an appreciation of art, design, dining and leisure; with a new boldness and entrepreneurialism. Over the past decade, BresicWhitney has emerged as one of the foremost lifestyle brands across Australia.
Role Purpose
Would you like to ignite a meaningful Sales career whilst being supported by an exceptional culture, innovative team and progressive workplace that embraces change and transforms the contemporary real estate experience? Do you desire an organisation that values the kind of people who reimagine the possible for their clients and stakeholders?
Based out of Darlinghurst, a unique opening has arisen supporting one of our top performing Agents, Guido Scatizzi, in this role as Associate Agent.
If you are looking for an opportunity that feeds your hunger for real estate, enables you to work with and be mentored by one of inner Sydney's highest performing Agents then look no further. Positions like this are rare and for the right candidate, you will be rewarded with a long-term career plan and in time growth within a company that rewards determination and application.
We are looking for an individual who is educated, intelligent, confident, well-spoken, and immaculately presented. You must be quick and eager to learn, have experience of a fast paced and changeable working environment with communication skills that are able to demonstrate a high level of verbal and written capability. You must also be able to show exceptional attention to detail, be able to think outside the box, work with resilience and determination to get the work done and giving 110% always. Common sense is essential and a 'can do, work hard' attitude is non-negotiable.
This role is very broad, and no two days will be the same which offers the right person variety and the chance to experience all aspects of property sales. However, this is not a role that can accommodate ego and strong opinions. Flexibility and a solid work ethic are essential as hours can be long and over 6 days.
For the right individual, you will be rewarded with the opportunity to earn regular commission and be mentored by an Agent that is encouraging and keen to support your growth in this industry. You will also be part of the BresicWhitney brand, which values coaching and self-development amongst all their staff.
If you have the aspiration, vision, dedication, and a strong desire to exceed goals and expectations, plus a willingness to strive for continual improvement, then we can provide you with the tools, training and support to start your Real Estate career.
Key Responsibilities
Continually develop business opportunities by building effective relationships with current and prospective Buyers (building your Buyer database), Vendors and internal teams
Continually develop your Buyers database and introduce qualified buyers to BW listings
Support the Senior Sales Agent through the entire cycle of property listings
Preparing for, attending, and assisting at mid-week and Saturday open homes and auctions
Attending all out of office appointments for the preparation of the listing including but not limited to: quotes, check-measures, photo shoots, building and pests, valuations
Follow up on leads from open homes
Leveraging and uncover leads through just listed & just sold calls/emails
Attend market appraisals with the Senior Agent and support with the conversion to listings
Tracking core market new listings, sales, auctions, and withdrawals
Collaborating with the whole BresicWhitney sales team across all offices to deliver our clients a 5-star experience
What you bring to us
To be suitable for this role you will have prior transferrable experience in a Sales and/or a Customer Service role, ideally you may be in a similar role for another agency. You will be open minded with a willingness to learn and develop both professionally and personally. You will also have an appreciation of the broader strategy of the business, while upholding the company values: Humility, Togetherness, Wise Judgement, Honesty, Courage and Excellence. You will have the right attitude with a genuine passion, drive and curiosity to build a sustainable and successful career in Real Estate.
Authentic, trustworthy people and relationship building skills along with maturity and a professional manner are also key attributes.
In addition
A willingness to continually learn and develop, being open to feedback
Strong written and verbal communication skills
Strong administration and problem-solving skills
Confidence with managing large volume of calls and appointments daily
Resilience, discipline, initiative, business acumen
A team player
Excellent attention to detail and time management skills
Ability to achieve/exceed monthly KPI's, sales and leads targets
Sales Agent experience is desirable but not essential
Transferable experience from sales or customer service roles
Proficient in Microsoft Office
A current (or studying) Real Estate Certificate of Registration or License
A Driver's License and motor vehicle
What we offer you
Competitive remuneration and ability to earn regular commission
Ongoing training and development opportunities
A collaborative and professional environment
Opportunity to gain exposure across the inner-city market
Experience with a successful, high performing Real Estate team
Our team
From different places and with different backgrounds, our team are all here to bring homes to life.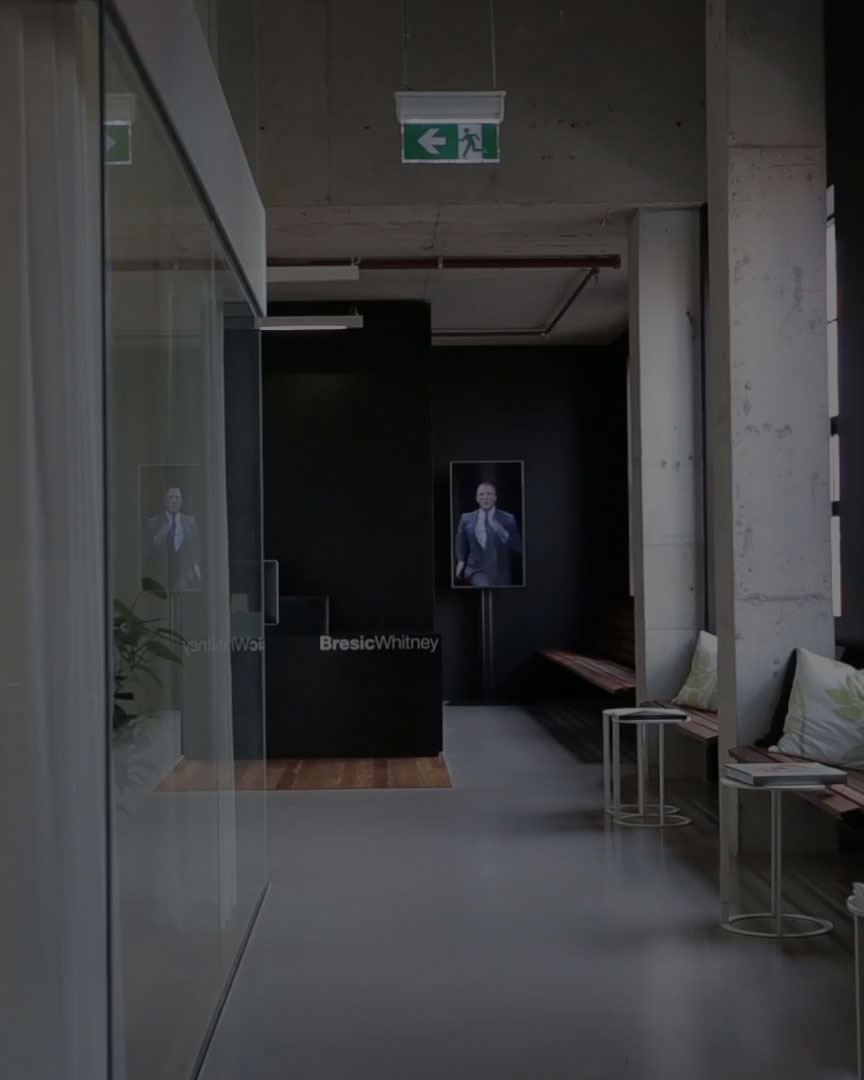 Careers with BresicWhitney
For people considering a career at BresicWhitney – we welcome new conversation, open communication and real engagement.
Find out more